B2B Solutions specializes in PrestaShop.    PrestaShop is available with no additional software fees to all B2B clients*.  PrestaShop is easy to setup and maintain.      PrestaShop is expandable, so whether you have 1 item, or thousands, let PrestaShop be your online store system.
Want to see a PrestaShop store in action?   B2B designed and developed the online store for The Company to Be Named Later at www.tctbnl.com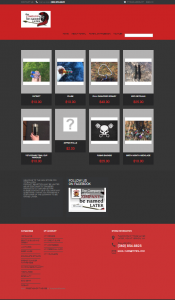 *There are no additional software fees for PrestaShop.  Setup fees and domain name fees do apply.    Additional fees such as premium templates, and premium addons are available for additional costs.